Supporting Abdominal Separation
It doesn't matter how long ago you had a baby. If you have an abdominal separation or feel disconnected with your core or pelvic floor, then our Healing process is the post natal fitness programme all women have been waiting for.
Following an in-depth safe assessment, we will be able to put together a bespoke programme that focuses on nutrition for healing, your breathing strategy, and postural alignment to ensure you receive tailored sessions that aid your abdominal separation repair.
Healing an abdominal separation is not just about fitness exercises, which is why thousands of women across the UK rave about our post natal process. You will be guided through a course that improves the way your belly looks, feels, and works, get relief yourself of back pain, and reconnecting to your pelvic floor after birth. 
In simple terms, we bring you back home to your body, you'll see!
How does the Programme get results?
Our programmes are bespoke as we appreciate that no one-size-fits-all. There are lots of things that we consider when assessing you for our programme. Some of the things we look at are your hip and abdominal muscles are working and if they feel or if the issues are tight.
Our programme near Solihull is dedicated to assisting women understand what's happened to your body and know the whys and what's of abdominal separation after pregnancy. It's our job to help you connect the dots between your posture, breathing, possible back pain, and any pelvic floor dysfunction. We know how to get results and use our time wisely. 
We begin by getting back to the basics of posture and alignment by including great soft tissue work and get a remedial massage to bring you balance. The soft tissue therapy is based on what is finest for your post natal care.
There is a strong focus on healing nutrition with simple yet highly effective strategies for assisting you get the specific nutrients required to heal you after birth – without the fuss!
By employing a can-do strategy for helping you rest and de-stress, your great coach, Jayne Hume, will guide and support you to not only a better looking belly, but one that functions, help, and support your pelvic, core, muscles, and overall health.
What happens next?
You'll be asked to complete one of our HCR® Red Flag Pregnancy Exercise Pre-Screen to decide if this easy and conservative exercise-based programme is right for you, or whether you need further clinical attention.
Once your pre-screen is complete, you'll meet your coach near Solihull, Jayne Hume, and go through an assessment which includes tests of your postural alignment and pelvic floor/core connection. This enables Jayne to see where you are on your post natal journey and tailor the great fitness exercises to suit your needs and get you results.
You will then be able to attend your first session near Solihull, and you'll also receive your HCR® Client Education Booklet together with the items of fitness kit required for the course. At this time, you will undergo an analysis of your goals, while still being safe. We have the top diastasis recti Solihull sessions available.
If you have any questions or you're unsure which programme is right for you, schedule a discovery call to review all your needs. The cost of the call is then redeemable against a plan, and even if you don't work with us, you'll have get great valuable advice.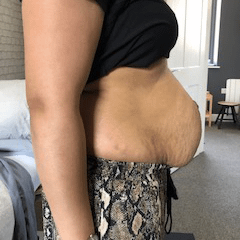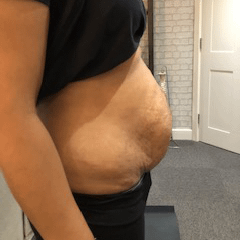 online Classes
Our classes are accessed from the safety and comfort of your own home with:

• No travel required
• Your own equipment
• No social distancing markers
• Friendly class atmosphere
• Tailored, expert advice


HCR Programme
6 week programme
£
197
Payable in 3 instalments:
(£107, £45, £45)
Initial consultation - 30 minutes
6 x 1 hour, 1-to-1 sessions
Session recording sent same day
Kit included and sent directly to you
Online portal with resources
Review consultation 30 minutes
50% discount on HCR ZenWoman
Flexible times to suit you
No need for travel or social distancing
Are you unsure about which Pelvic Floor Programme is right for you?
Book a discovery call to review your needs to give you a specialist consultation in surrounding areas of west midlands, Solihull, and Birmingham. The cost of the call is then redeemable against a programme, even if you don't work with us you will have gained valuable advice.  Give us a call or email any day of the week. You willl be happy with our service and we'll see you soon for your post natal care!